2019 Honda Fit Dealer Serving Honolulu, Mililani and Waipio.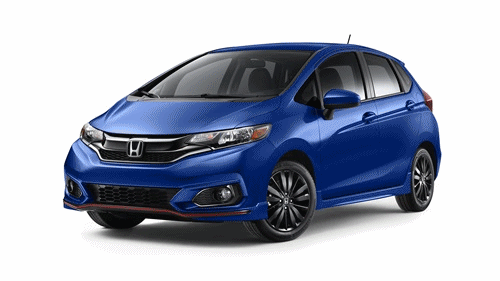 When Honda introduced the newest Fit, we knew it would be a great hit for our local Hawaii market. Let's face it, the parking is tight in Honolulu and we all are looking for a vehicle which offers economy and functionality--and easy to park. Honda engineers did a fantastic job thinking out each and every detail on the Fit and have found the perfect balance for parking and driving on Oahu. This one stands out a one of the great ones with all of the Honda innovation!
Sometimes it is difficult to know what trim level is right for you. Below you can find the differences in the 2019 Honda Fit models. Each level adds different equipment to match your wants and needs for you and your family. Schedule a test drive today at Honda Windward and have an exceptional experience with our friendly Honda Wind
ward sales professionals and excellent customer service. We can show you all of the differences and help match you to the right Fit for you.  Let's us know which of the 2019 Honda Fit models looks like it might be the right match for you and schedule a test drive at Honda Windward. We are located just minutes from Mililani and Honolulu.
FIT LX
:
The Honda Fit LX comes with great variety of standard features including: a multi-view rear-view camera, remote entry, six-speed manual transmission (available automatic CVT transmission), 2nd row magic seat®, air-conditioning and optional Honda Sensing®. If you are looking for great transportation in and around Honolulu and are on a tight budget, this Fit LX could be a great choice for you.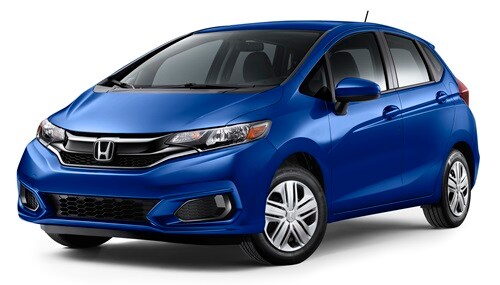 Fit Sport
:
The Sport offers all of the great features of the LX and adds the following features: front, rear, and side under-body spoilers, a 7 inch display audio touch screen, available paddle shifters, and 16" black alloy wheels, optional Honda Sensing®. And for extra added comfort the FIT Sport comes with a leather wrapped steering wheel.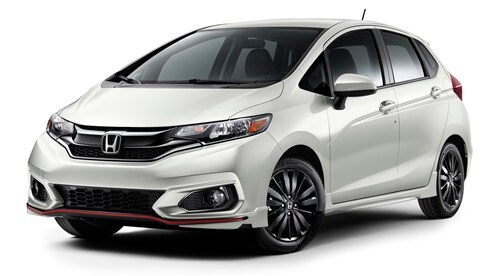 Fit EX
:
If you are looking for a little extra the Fit EX adds a one-touch power moon-roof, Apple CarPlay™, Android Auto™, and standard Honda Sensing®. You can not go wrong with this one for your daily drive around Honolulu.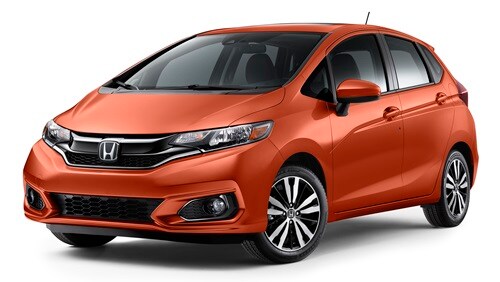 Fit EXL
:
In addition to the great features found on the Fit EX, the Fit EXL adds the following: CVT transmission with paddle shifters, standard leather wrapped steering wheel, leather trimmed interior, heated front seats, and available navigation. Whether you are driving in from Mililani or Kaneohe into Honolulu, this could be the perfect mix of luxury and functionality for you!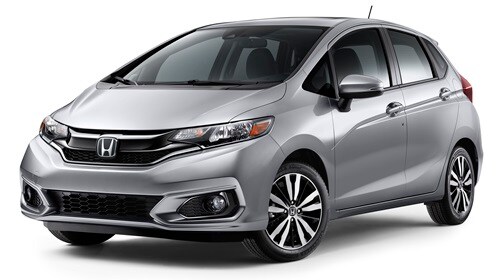 Which Fit trim level is the right one for you? Please let us know which one is the right one for you or let one of our sales professionals give you the guidance you assist you in finding just the right one. Come in and take an exceptional test drive of the Fit and let us help you select the best Fit for you. Honda Windward offers great leasing and financing options for you so we can help you keep in your budget. Finding the perfect Fit is easy at Honda Windward and getting here from Honolulu or Mililani is easy and just takes a few minutes.


QUICK QUOTE
Hours
Monday

8:30 A.M. to 9:00 P.M

Tuesday

8:30 A.M. to 9:00 P.M

Wednesday

8:30 A.M. to 9:00 P.M

Thursday

8:30 A.M. to 9:00 P.M

Friday

8:30 A.M. to 9:00 P.M

Saturday

8:30 A.M. to 9:00 P.M

Sunday

10:00 A.M. to 6:00 P.M